Featured on the Houston Business Journal website • By Fauzeya Rahman • Posted April 9, 2018, 8:11am CDT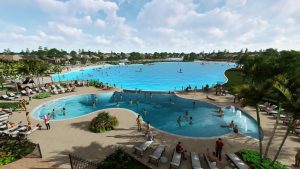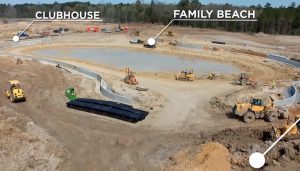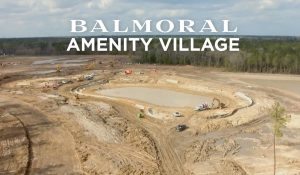 In Balmoral, a master-planned community named after a castle in Scotland, residents will soon have access to a 2-acre manmade lagoon with clear blue water and white sand beaches that will look more akin to a tropical destination rather than a subdivision northeast of Houston.
To get that precise look, Jeff Sheehan, amenity development manager of Land Tejas Cos., is considering sourcing white sand from Mexico or Arkansas, rather than local sand that has a darker hue.
"We want this sand to look like sugar," Sheehan said. Houston-based developer Land Tejas Cos. plans to unveil Crystal Lagoon for the residents of the 580- acre community Balmoral by summer 2018, according to Tim Johnson, the company's director of community sales and marketing. In 2017, Land Tejas bought the technology from Crystal Lagoons U.S. Corp. to create the first Crystal Lagoons in the Houston area. The locations for future Land Tejas Crystal Lagoonprojects haven't been finalized.
Unlike traditional swimming pools that use chlorine to treat water, Crystal Lagoons use special EPA approved chemical diffusers, an ultrasonic filtration system and underwater vacuums to keep the water crystal clear. The company has 2,000 patents earned or pending in 190 countries around the world.
While there are several other Crystal Lagoons around the world, the Balmoral iteration may be a little different, Johnson said. Instead of the beach slanting all the way into the water, the ground will slope from the beach to a flat area where people can stand in shallow water, that will be separated from the eight-foot deep section by buoys.
"People like to enjoy water differently," Johnson said.
On a recent tour of the $13 million lagoon and amenity center, construction crews were busy cutting the roads that will lead to the destination, working on the clubhouse and entrance and smoothing out the concrete that will serve as the bottom of the lagoon.
Residents can expect zero-entry beaches, tropical landscaping with palm trees, a 7,500-square-foot clubhouse, kayak rentals, a serenity beach, a grotto, lawn and event space and a resort-style "oasis" pool with a sun shelf, an infinity edge waterfall and cabanas.
Johnson envisions Houston's first Crystal Lagoon as a multipurpose gathering place for residents to swim, kayak, relax in a hammock or do a photoshoot. Land Tejas is also constructing a 12-foot wide trail system called GreenBoLT for golf carts, bicycles, strollers and pedestrians to get around the subdivision without having to cross any intersections.
Land Tejas worked with Florida-based Heidt Design LLC and Houston-based KGA/Deforest Design LLC. The contractor was D.L. Meacham Construction LP.
The post Houston's first Crystal Clear Lagoon on track to open this summer appeared first on Balmoral.