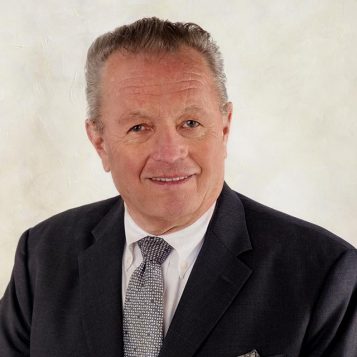 Al Brende
Owner & Co-Founder
As Land Tejas co-founder and owner, Al Brende is one of the industry's most successful visionaries. Working with his late partner Courtney Grover, Mr. Brende brought a unique concept to the Houston housing market in 1997: guard-gated communities with homes priced from the low $100's. His accomplishments include the development of nearly 20 communities in the Greater Houston area, including three that have reached national prominence.
A native of Washington State, Mr. Brende entered the building industry as a custom home builder in California. What began as a project building his family home soon became a multi-home expansion as buyers began approaching him. His reputation as a smart and thoughtful home builder travelled fast in the Palos Verdes area, and soon he had a thriving building company.
That experience took Mr. Brende to Arizona and Nevada, where there was more land and a fluid approach to home-building and developing. It was a time of rapid growth in the Las Vegas/Reno area, and it was here that Mr. Brende began his career as a land developer. His company grew and his communities prospered, despite a nationwide slowdown in real estate development.
By the mid-90's there were strong signs of recovery, and one particular region caught Al Brende's attention. He found that Houston offered an abundance of land amidst a buyer's market. He also found there was an absence of many popular building concepts that had become cutting-edge in Nevada and Arizona. Once he became familiar with Houston's pro-growth building climate, Al Brende had no trouble deciding to make this his new home.
In this vibrant, new market, Al Brende made innovation a central component. Beginning with the First Community Powered by IBM in 1998 at Canyon Gate at Cinco Ranch, each new project featured the latest advances in technology and recreation. Land Tejas communities were the first to offer low-voltage wiring as a building standard, fiber-to-the-home internet, and a community-wide solar program as part of General Electric's Ecomagination program. The first splash pad in Houston was built at Stone Gate in 2003, with variations built into each new community going forward. In 2017, construction will begin in Balmoral on Houston's first world-class amenity sensation, Crystal Lagoon.
Drawing from his experience in previous developments, Mr. Brende established the Adopt-a-School program for all Land Tejas communities starting in 1997. The program is designed to lend a helping hand to schools affected by the influx of so many new families moving into Land Tejas communities. As each lot and home are sold, matching donations from the homebuyer, builder and developer are placed in a trust fund for that community's schools and is distributed to a specified Adopt-a-School recipient each year.
Under Al Brende's leadership, Land Tejas has become one of the largest developers of master-planned communities in the Houston area. During its 20-year history, Land Tejas has developed homes for more than 25,000 families, encompassing nearly 12,000 acres of land. Projects include the original Canyon Gate Communities, Stone Gate, Canyon Lakes West and Miramesa at Canyon Lakes West, one of the nation's top-selling communities. Current projects include Lago Mar, Harmony, Sterling Lakes, Etteridge and Wedgewood Forest, Vanbrooke and Balmoral.
Mr. Brende has been honored many times for his philanthropy throughout Houston. Land Tejas was named Developer of the Year in 2000 by the Greater Houston Builders Association. In 2016 Mr. Brende was honored by the GHBA for donating a record-breaking 17 lots to support their annual Benefit Home program.